Honeycomb board composite marble
Product Detail
Product Tags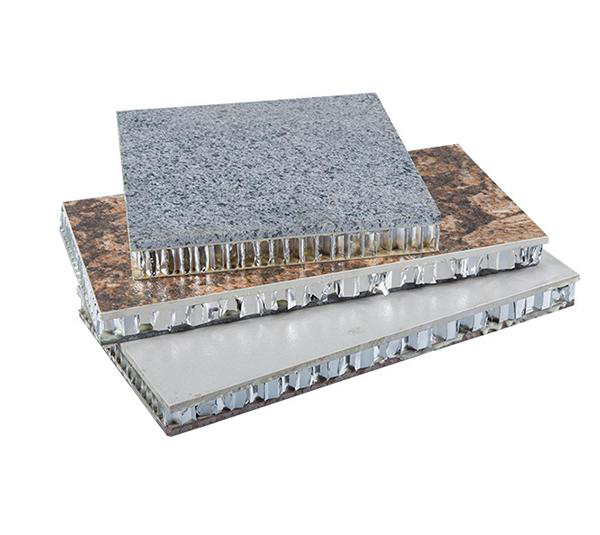 Aluminum honeycomb panel + composite marble panel is a combination of aluminum honeycomb panel and composite marble panel.
Aluminum honeycomb panel is a lightweight, high-strength building material with excellent heat insulation, fire prevention, and earthquake resistance. The composite marble sheet is a decorative material mixed with marble particles and synthetic resin. It not only has the natural beauty of marble, but also has the durability and easy maintenance of synthetic materials. By combining aluminum honeycomb panels with composite marble panels, the advantages of both can be brought into play.
Aluminum honeycomb panels provide structural strength and thermal insulation, making the whole product stronger, durable and energy-efficient. Composite marble sheet add noble marble texture and exquisite appearance to the product, making it more suitable for use as building decoration materials. This product can be widely used in the field of architectural decoration, such as exterior wall decoration, interior wall decoration, furniture manufacturing, etc. It not only has a beautiful appearance but also has excellent performance, meeting the requirements of buildings for strength and fire protection. Resistance, heat insulation, shock resistance. In addition, both aluminum honeycomb panels and composite marble panels are recyclable materials, making this product more environmentally friendly.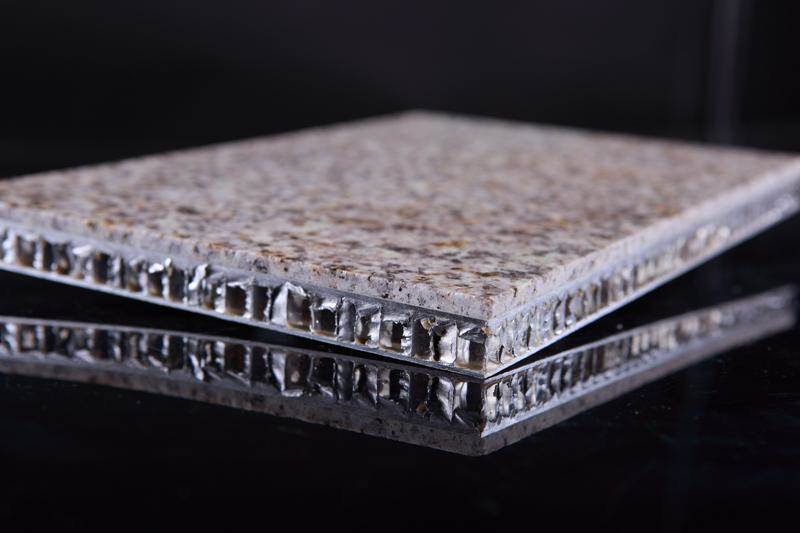 Common specifications of aluminum honeycomb panel + composite marble panel are as follows:
Thickness: usually between 6mm-40mm, can be customized according to needs.
Marble panel thickness: usually between 3mm and 6mm, can be adjusted according to requirements.
Cell of aluminum honeycomb panel: usually between 6mm and 20mm; aperture size and density can be customized according to needs.
The popular specifications of this product are as follows:
Thickness: generally between 10mm and 25mm, this specification range is suitable for most architectural decoration needs.
Marble sheet particle size: Common particle size is between 2mm and 3mm.
Cell of aluminum honeycomb panel: the common aperture value is between 10mm and 20mm.
---
---